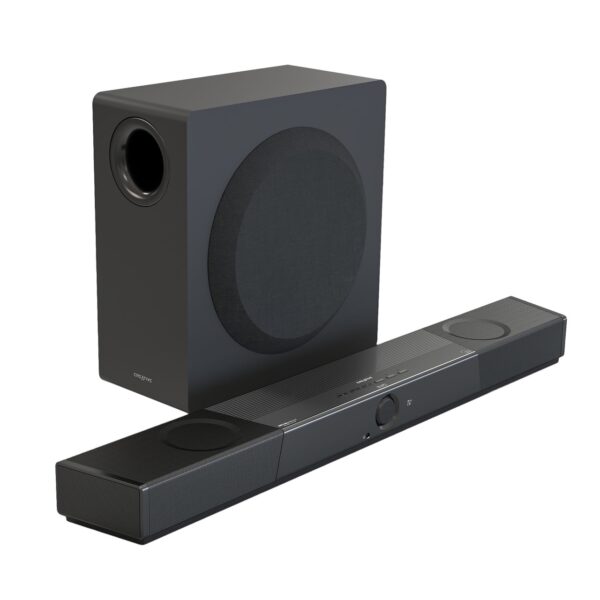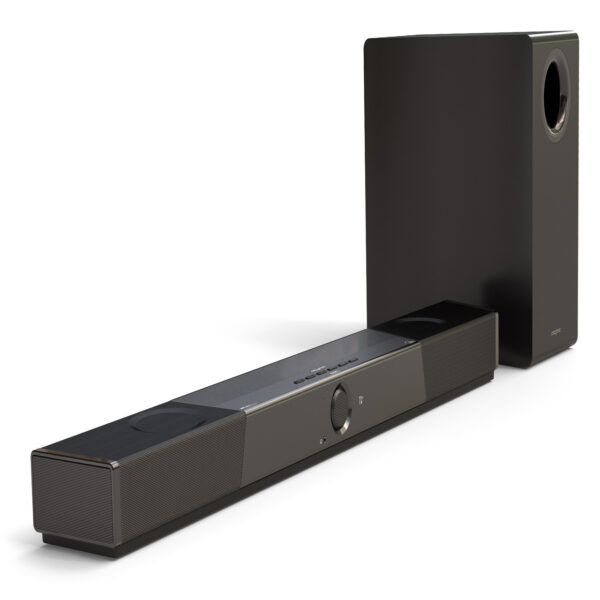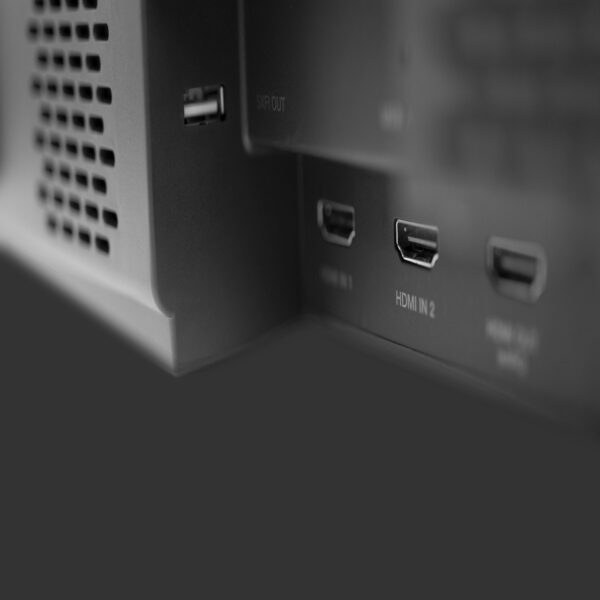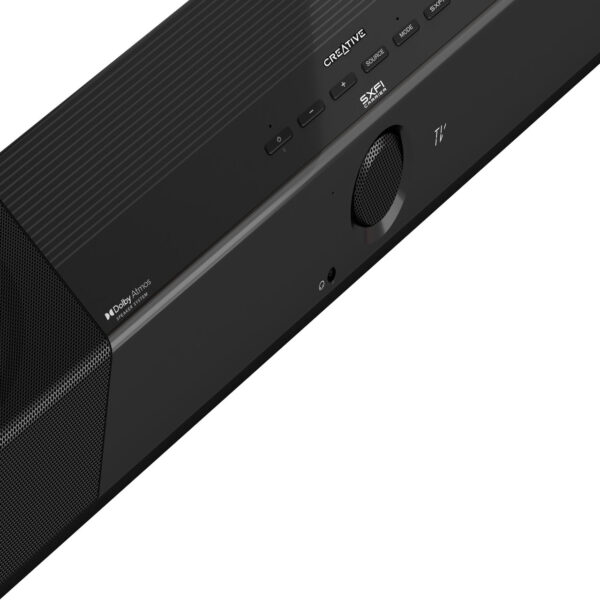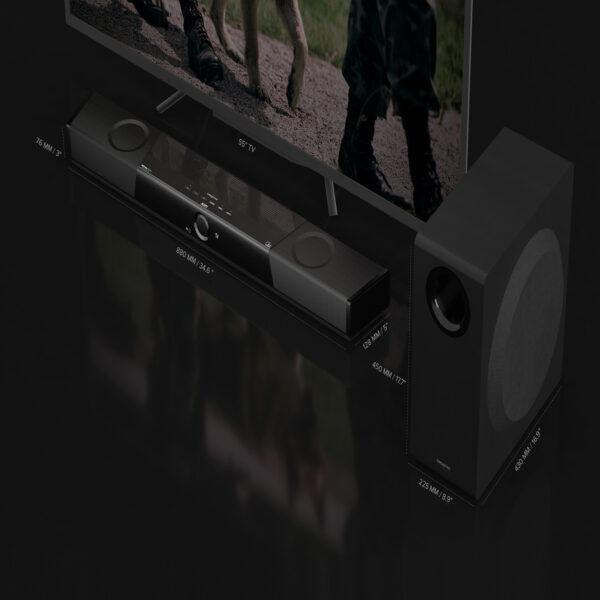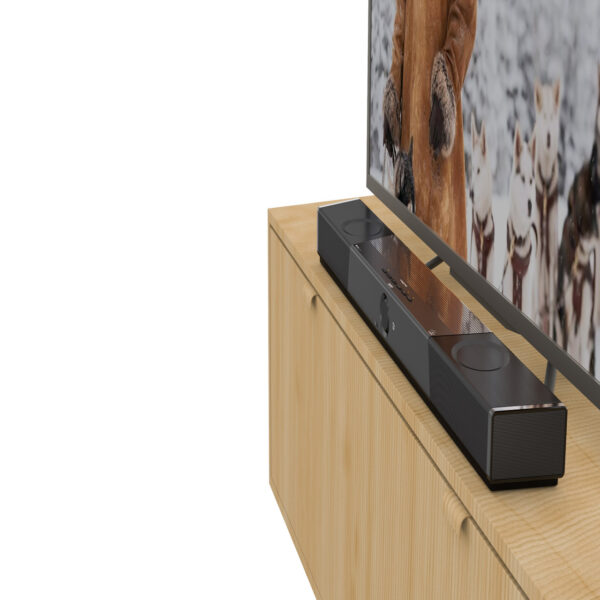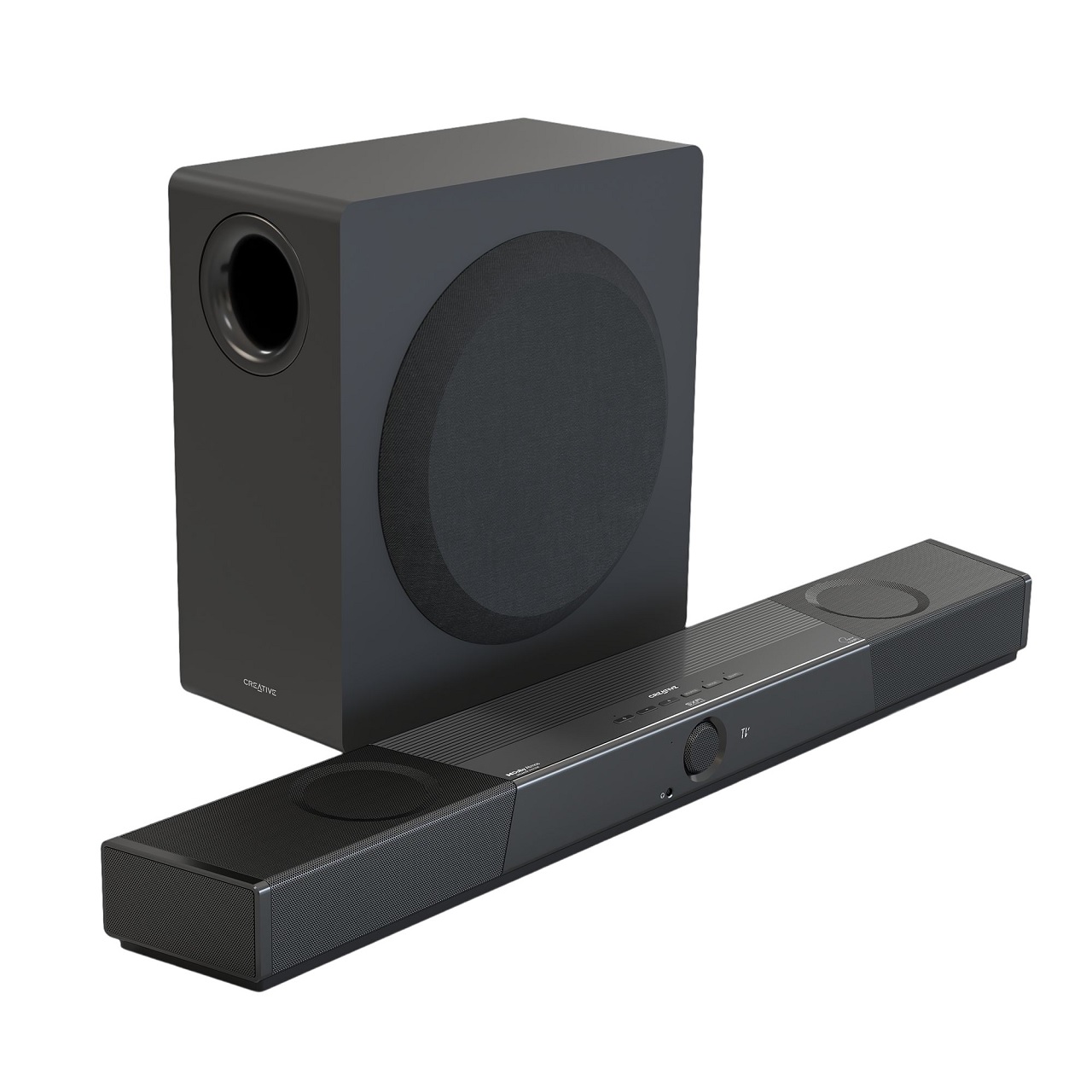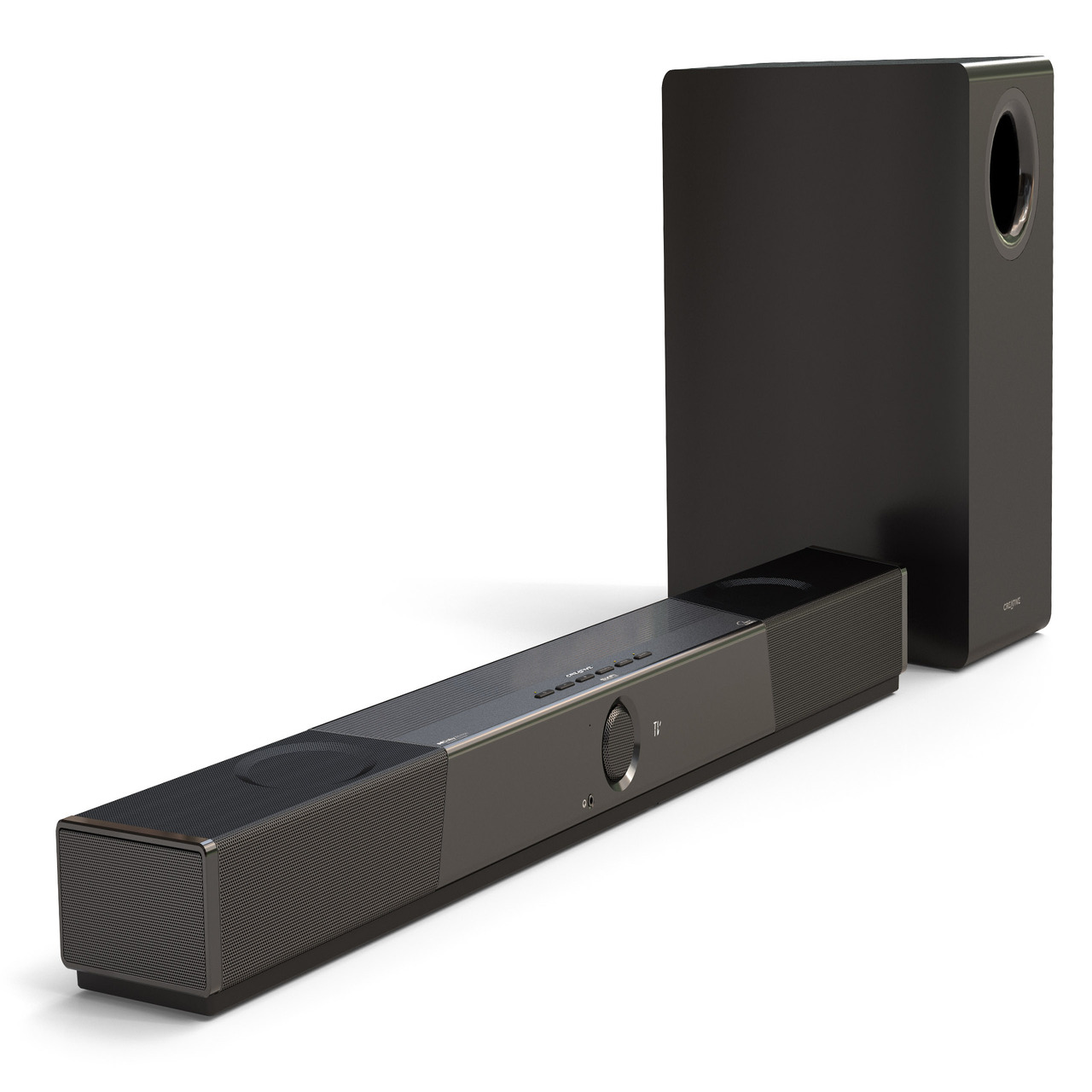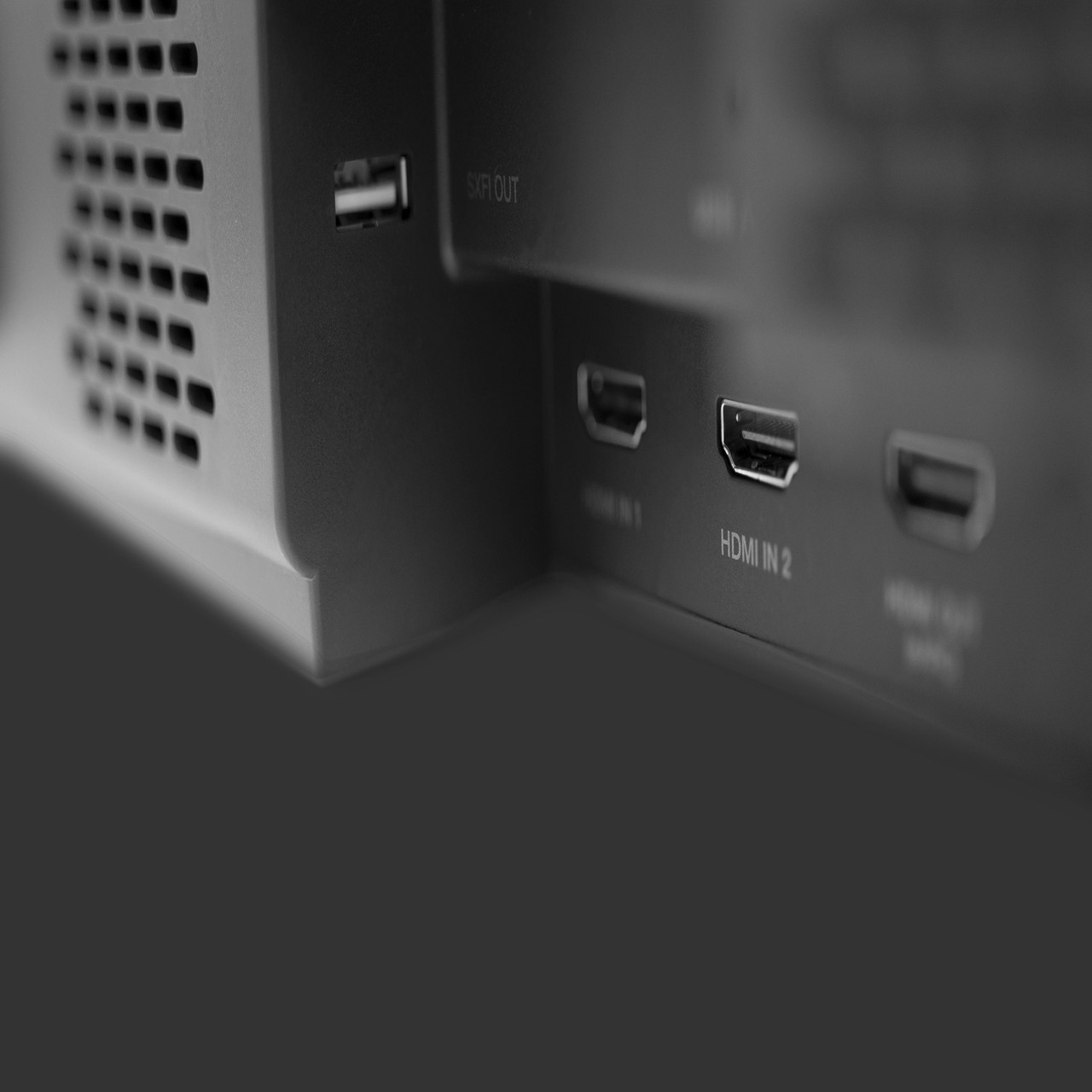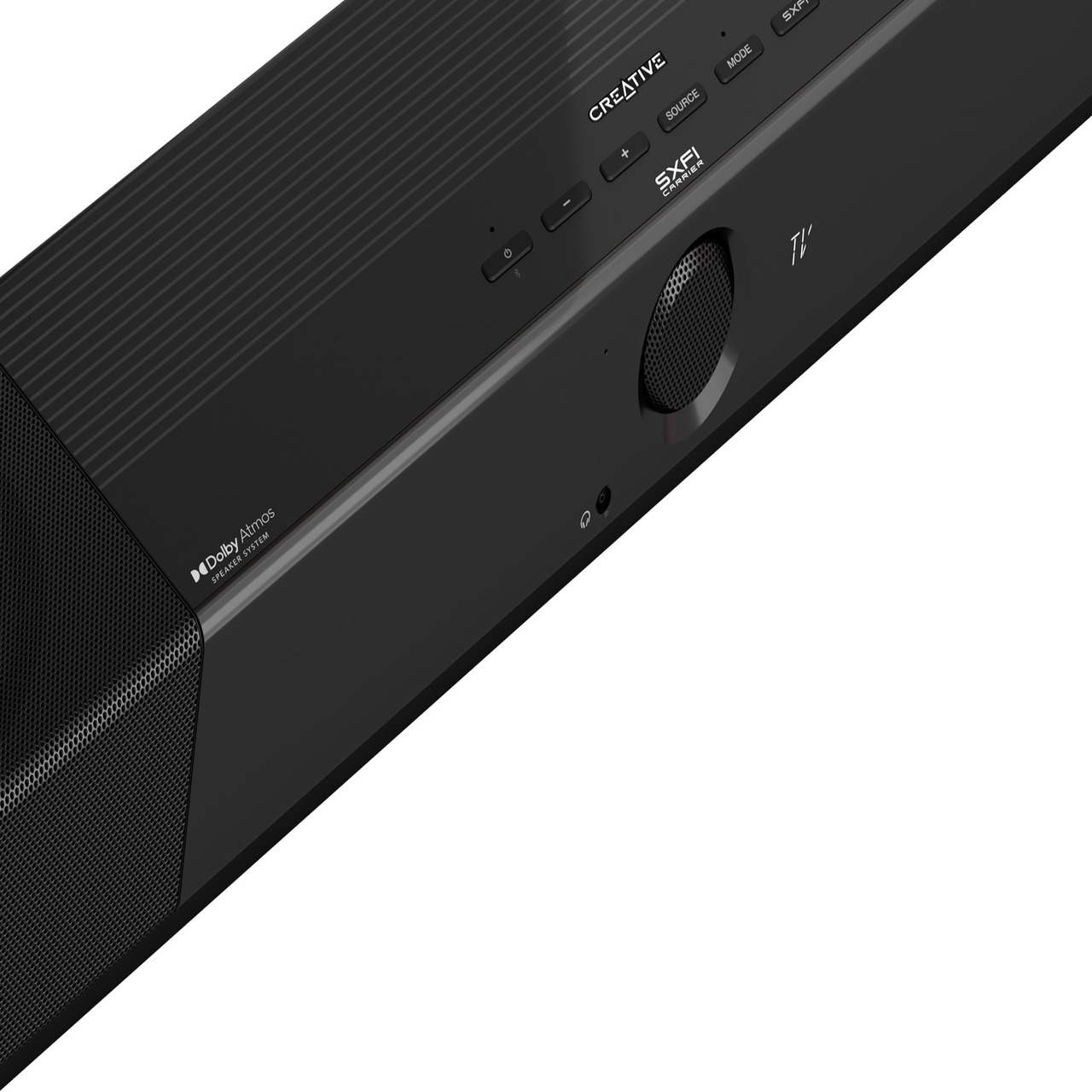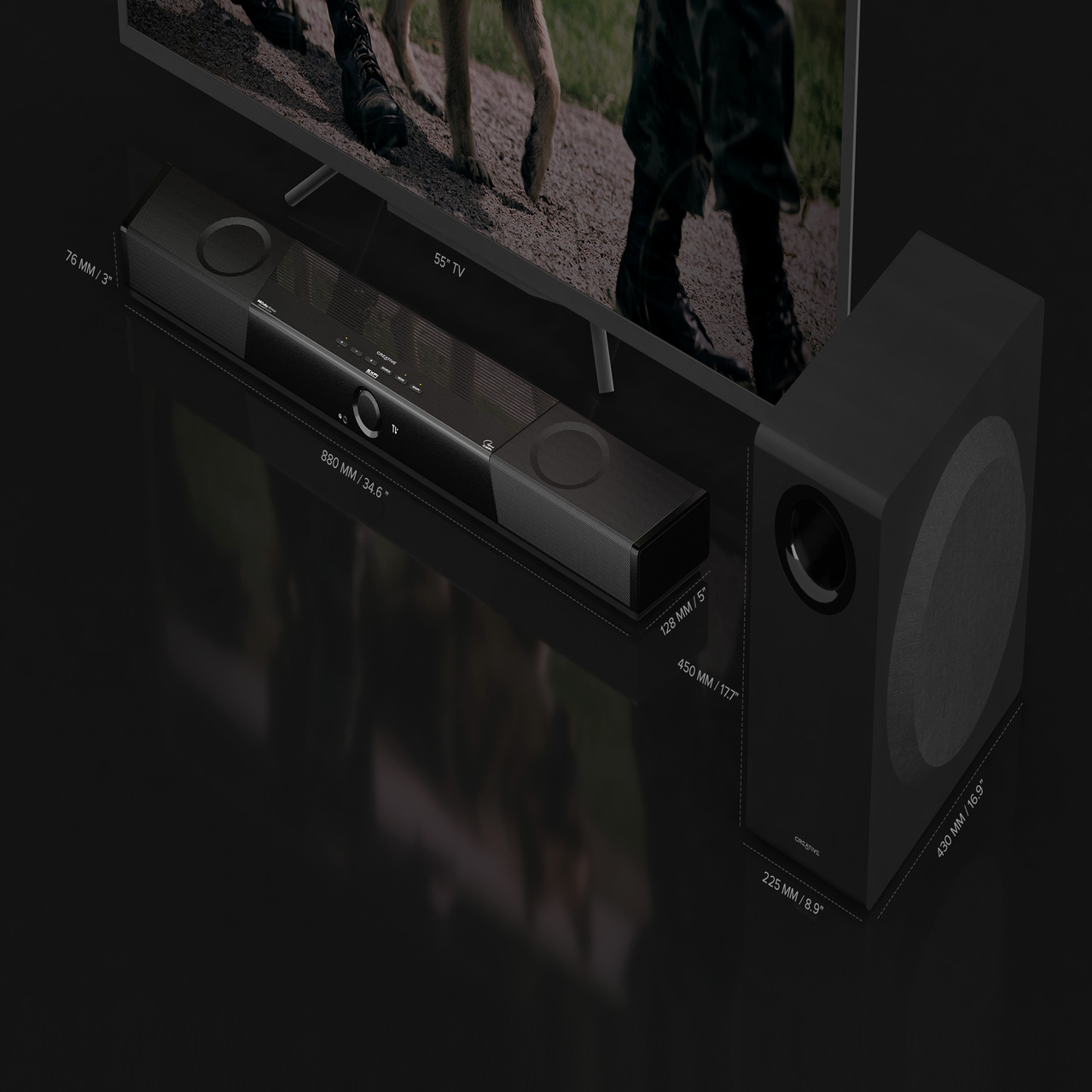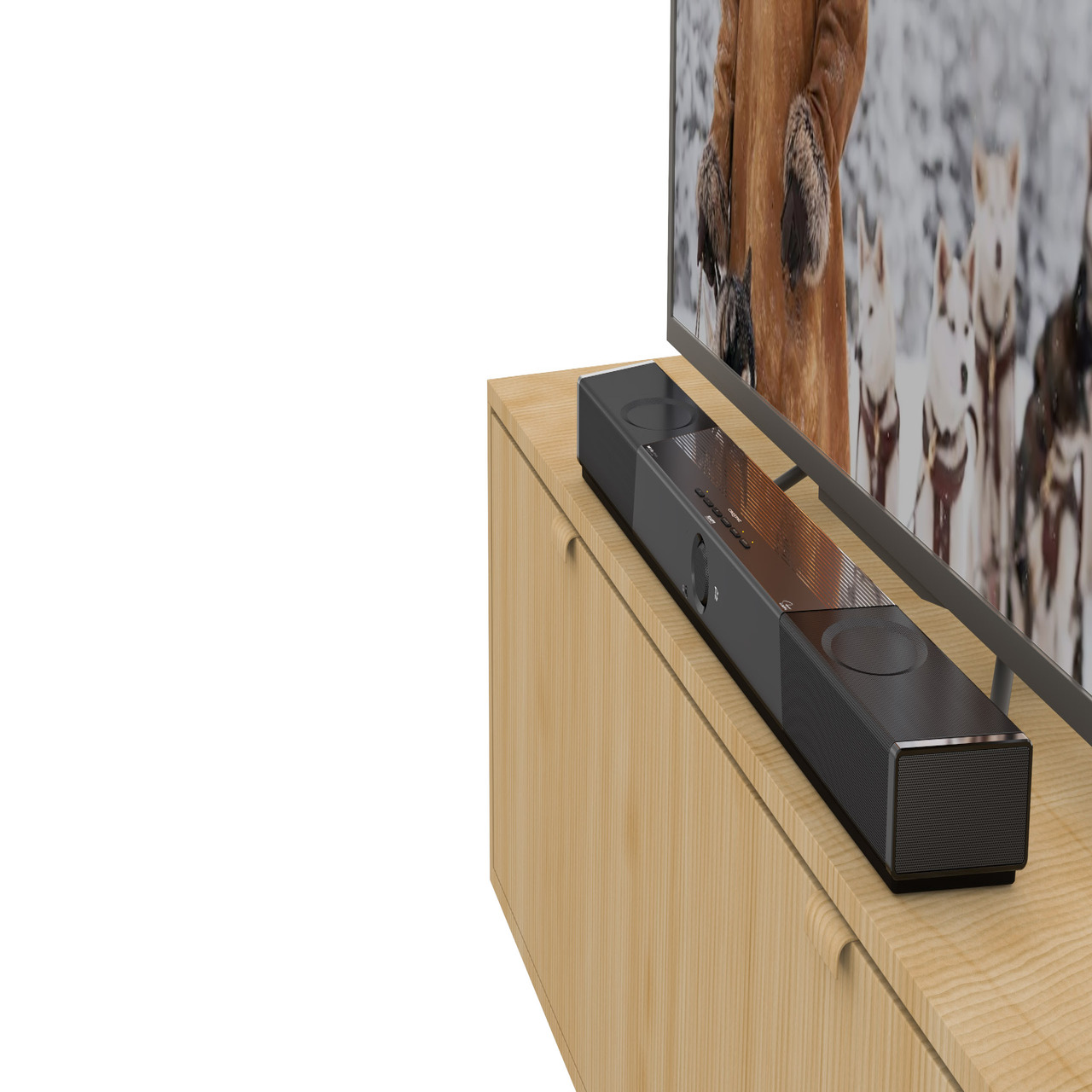 Creative SXFI CARRIER Dolby Atmos® Speaker System Soundbar with Wireless Subwoofer and Super X-Fi® Headphone Holography
Dolby Atmos Speaker System (DASS)
Multi-Connectivity Options
Intelligent Dialogue Enhancing Algorithm
Dolby Atmos Surround Technology
10″" Driver, Smooth Yet Powerful Bass
Email when stock available
Description
Brand
Reviews (1)
Description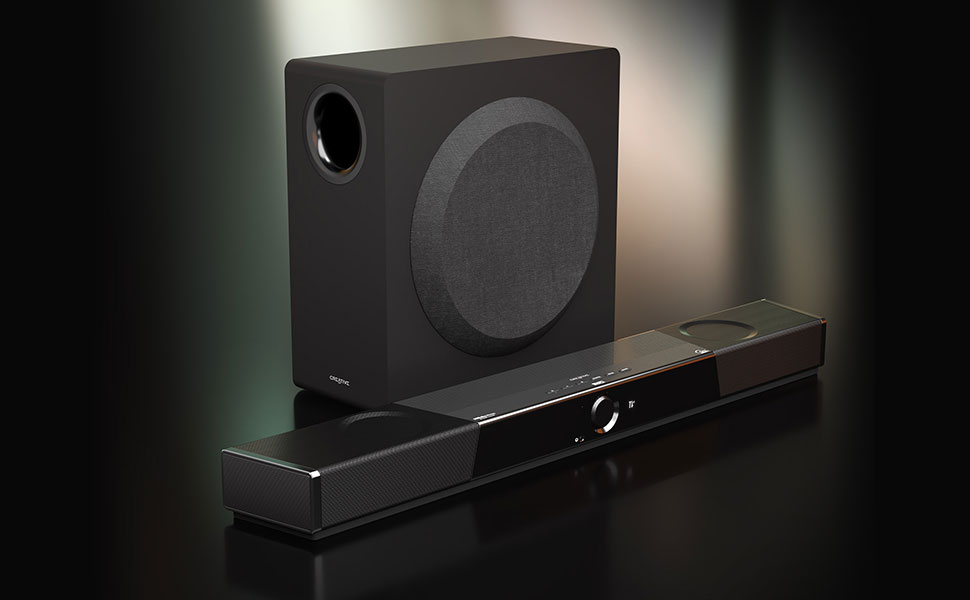 Creative SXFI CARRIER heralds a new dimension in Dolby Atmos® soundbar technology with built-in Super X-Fi® Spatial Holography to create a new multi-speaker cinema experience on headphones. The SXFI CARRIER carries on the engineering marvel of the award-winning Sonic Carrier which has been dubbed by industry experts as the "soundbar of the gods.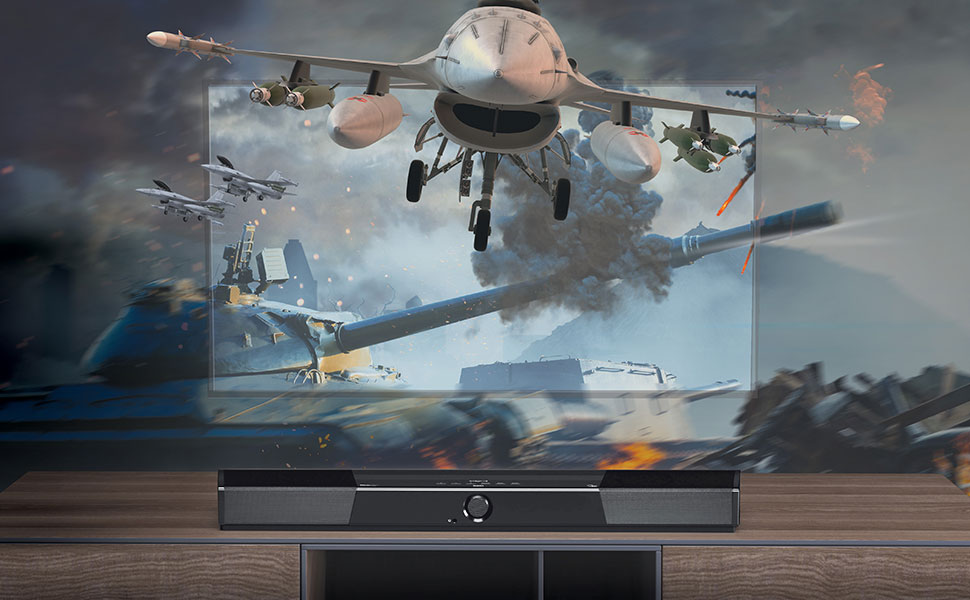 The SXFI CARRIER is the first-of-its-kind Dolby Atmos® Speaker System (DASS) soundbar, featuring Dolby's new innovative acoustics concept that pushes the performance limits and capability of a compact soundbar to a whole new dimension.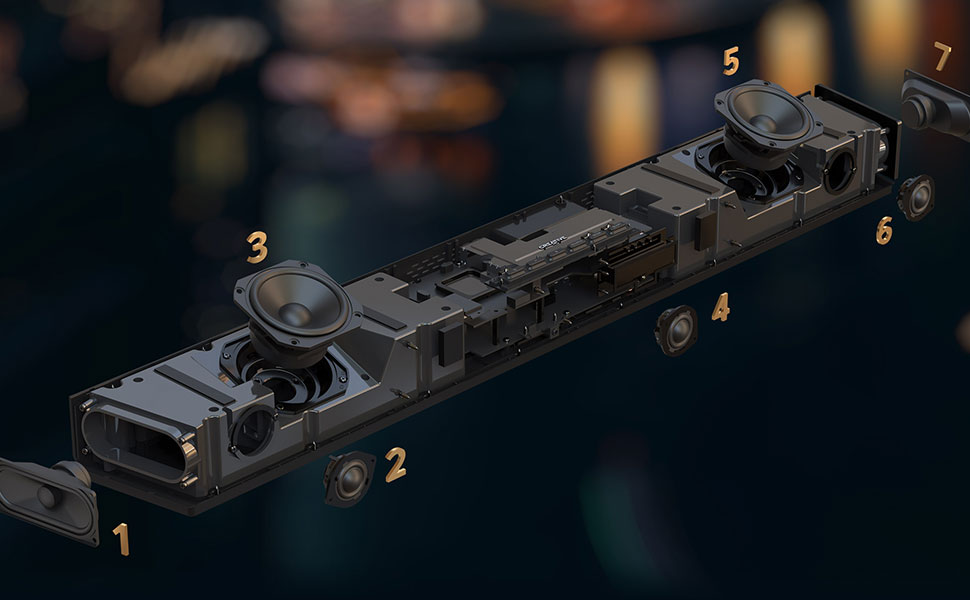 With our decades of audio expertise, we designed and tested numerous prototype soundbars candidates to select the best for the SXFI CARRIER. This involves even more prototype speaker drivers of different shapes and size, positioned in all kinds of angling to finally arrive at the perfect Dolby Atmos® acoustics signature.
"Plus, our SuperWide™ technology expands the soundstage of your stereo content beyond the soundbar's physical size. You'll find that our SXFI CARRIER is one of the most compact soundbar systems that belies its size and brings out a full-fledged, cinematic audio experience in your home.
Smaller than the width of most TVs, it is crafted to be stealthy with a small footprint so that your content can take center stage. The SXFI CARRIER is elegant yet minimalistic, and is perfect for any home settings.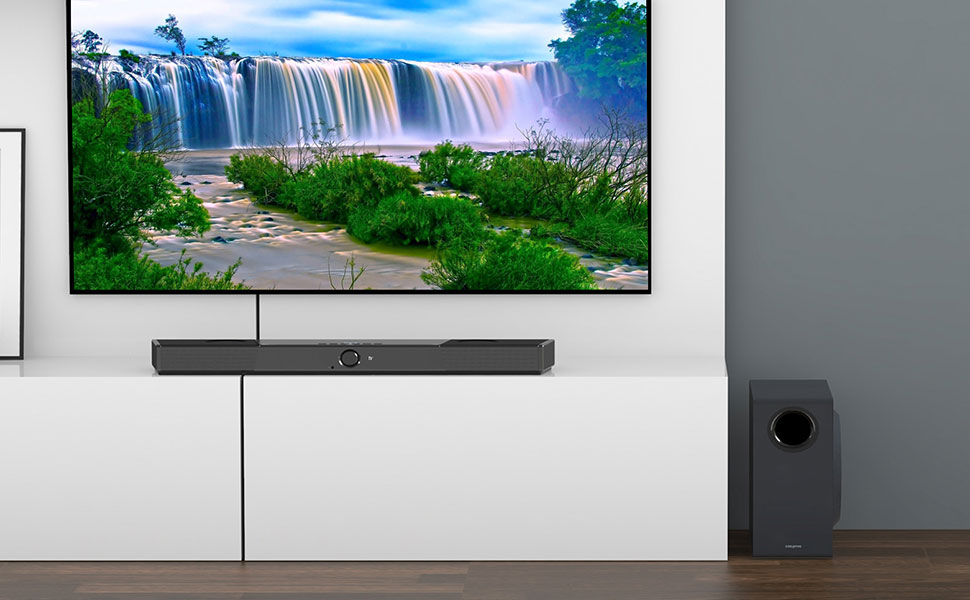 Ever watched a show where its cinematic sound effects were so overwhelming, you couldn't hear what the characters were saying? Increasing the volume makes it worse, because everything gets louder across the board, including the dramatic special effects.
We've resolved this on SXFI CARRIER by integrating our custom-designed, low distortion drivers with intelligent dialogue enhancing algorithm to deliver unusually clear, full bodied, and intelligible dialogue. This is then further enhanced by our dialogue processing technology, where the soundbar is purposefully tuned to intelligently detect and enhances vocals and spoken dialogue, making it easy for you to follow the story.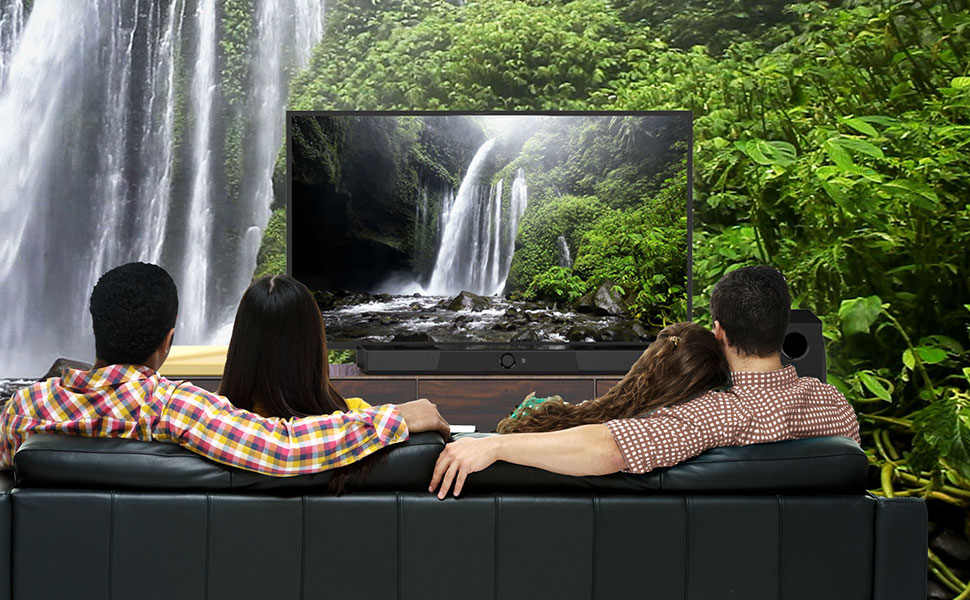 That familiar surround sound experience that you know from the cinema? It's now available, in the comfort of your home. With the personal involvement from Dolby's experts in which Dolby Atmos® surround technology is implemented, the SXFI CARRIER is set to provide you with the ultimate cinematic experience, and for all content that supports Dolby Atmos—even streamed ones like Netflix, Apple TV, and Prime Video.
Speaker Configuration

Speakers with Subwoofer, 2.1 system, Soundbar
Connector Type

AC Wall Plug, DC-in, HDMI 2.1, USB-in, Optical-in (TOSLINK), Bluetooth®, Aux-in, Headset-out, SXFI-out
Operating Temperature

0—40°C
Recommended Usage

Wireless Streaming, Movies / Music, Gaming
Dimensions

880 x 128 x 76 mm / 34.6 x 5 x 3 inches, 225 x 430 x 450 mm / 8.9 x 16.9 x 17.7 inches
Weight

Subwoofer: 12.8 kg / 28.2 lbs, Soundbar: 3.6 kg / 7.9 lbs
Frequency Response

25–20,000 Hz
Power Output

Soundbar: 1 x 250W RMS, Subwoofer: 1 x 200W RMS, Total System Power: Up to 450W RMS
Bluetooth® Version

5.0
Profiles

(A2DP) Advanced Audio Distribution Profile, *Stereo Bluetooth or A2DP profile enables wireless transmission of full stereo sound to other Bluetooth devices. To determine whether your device (notebook, PC, or mobile device) is equipped with A2DP-enabled Bluetooth technology, refer to your device manufacturer's documentation / website for more information.
Operating Frequency

2402–2480 MHz
Operating Range

Up to 10m / 33 ft*, *Measured in open space. Walls and structures may affect range of device.
Wireless Codecs

SBC
Technology

Super X-Fi®, Dolby Atmos®
Controls

Remote Control: Yes
Playback: Yes
Volume: Yes
Power: Yes
EQ Modes: Yes
Bass / Treble: Yes
Bluetooth Pairing: Yes
Source Toggle: Yes
Color

Black
Supported Platforms

TV, PS5, PS4 Series, Xbox Series, Nintendo Switch, Mobile (via Bluetooth®)
Package Contents

AC Cables, IR Remote Control, AAA Batteries, AC Power Adapter
SYSTEM REQUIREMENTS
Windows
Windows 11, Windows 10 Creator's Update Ver. 1703 or later for USB audio (USB Audio Class 2)
3.5 mm stereo jack
Bluetooth with A2DP stereo support
iOS
3.5 mm stereo jack
Bluetooth with A2DP stereo support
Android
Ver. 7.0 and above
3.5 mm stereo jack
Bluetooth with A2DP stereo support
PS4
PS5
PACKAGE CONTENTS
Creative SXFI CARRIER Soundbar
Creative SXFI CARRIER Wireless Subwoofer
Remote Control
AC Power Adapter
AC Cables
AAA Batteries
Quick Start Guide
WARRANTY
1-year Limited Hardware Warranty
CALIFORNIA RESIDENTS
DOWNLOADS
---
Only logged in customers who have purchased this product may leave a review.